Window Cleaning
Serving Residential & Commercial Customers In DeBary, Florida
Making Your World Brighter
Clean windows help to make a home or office feel light and bright. It's a minor improvement that makes a big impact, and at B&B Cleaning in DeBary, we offer window cleaning services for both residential and commercial clients. Boost curb appeal, and brighten your environment by having your windows professionally cleaned. Contact us to get started today!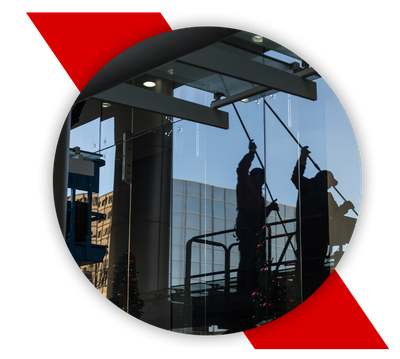 BENEFITS OF WINDOW CLEANING SERVICES IN DEBARY
Adds to curb appeal
Increases your windows' lifespan
Ensures energy-efficiency
Saves time
Saves money
Adds natural light
Improves safety
Helps with allergies
REASONS TO INVEST IN PROFESSIONAL COMMERCIAL WINDOW CLEANING SERVICES
Here in DeBary, Florida, we are blessed with nice weather for most of the year. Thus, you want to be able to enjoy the weather, even when you are inside. By having your business's windows washed on a regular basis, you'll be able to not only capture all of the natural light that streams in, but also ensure you make a good first impression on your customers. Dirty windows are noticed by customers, especially if you have a sitting area, or you are a dentist's office, for example, and your patients are frequently looking out your windows. In addition, having your windows professionally cleaned helps ensure energy-efficiency. Plus, you can keep up on caulking and make sure there are no holes in your window screens to let the bugs in. Windows are also a frequently-missed place when you are cleaning, causing a buildup of dust, dander, pollen, and other allergens rather quickly. Call B&B Cleaning for all your commercial window cleaning needs in the DeBary area today!
REASONS TO INVEST IN PROFESSIONAL RESIDENTIAL WINDOW CLEANING SERVICES
As a homeowner, home improvements and repairs can add up quickly. From your water heater going out to light bulbs needing replaced and leaky faucets, it can seem like every time you turn around, your home needs fixing. Professional residential window cleaning services can help save you money that you could be using for these other repairs. Windows are prone to leaks, so keeping up with caulking, ensuring your blinds and curtains are working, and making sure they aren't cracked can go a long way in saving energy. By having our team wash your home's windows washed regularly, we'll notice if there are any cracks or loose panes, which helps to keep your home safe from intruders. Cleaning your home's windows can take a lot of time, especially if you don't have the proper tools. You probably have a million other things you could be doing with your time rather than washing windows. Plus, regular care of your DeBary home's windows helps to keep them lasting well into the future. Call our residential window cleaning company to get started today!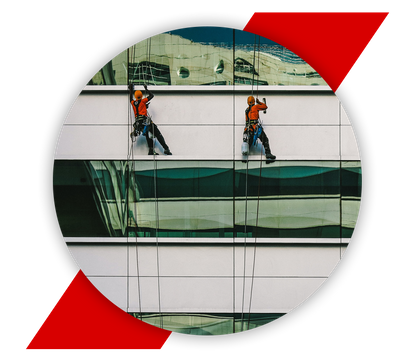 SUPERIOR RESIDENTIAL AND COMMERCIAL WINDOW CLEANING
Are you tired of trying to look past the dirt and grime that's collected on the outside of your windows? Depending on the size and height of your home or office building, cleaning the windows may feel like an overwhelming project. Thankfully, the team at B&B Cleaning is here to help.
Our professional window cleaning services in DeBary will make your life a whole lot easier. Let us put our skills and years of experience to work to ensure your windows are cleaned correctly. We use specific tools and techniques to ensure the job is done right the first time. Whether you have a two-story home or a 10-story building, we're the team to call.
Having been in business for more than 20 years, we're the go-to choice for expert window cleaning services in Florida. Contact us today to learn more and to schedule your first appointment! We look forward to working with you.
Make an Appointment Today
Contact us today to schedule a cleaning appointment.