About Us
Serving Residential & Commercial Customers In DeBary, Florida
Not Your Average Cleaners
B&B Cleaning was established in 2000. After years of working in the industry, we decided we wanted to go into business for ourselves in order to provide our clients with high-quality work and superior customer service. We're honored to say we've been in business for more than 20 years, and our team has more than 30 years of industry experience. Whether you're in need of commercial or residential cleaning window services, you can put your trust in us. Contact our DeBary-based window cleaning company today!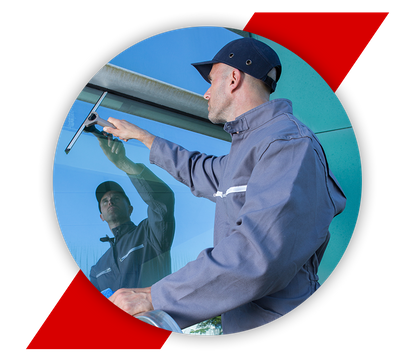 SERVICES WE OFFER IN DEBARY
Residential & Commercial Window Washing

High-Rise Cleaning

Pressure Cleaning

Solar Panel Cleaning

Waterproofing

Gutter Cleaning
Dust, dirt, and grime are a part of life here in DeBary, Florida. You can't prevent these from building up, but we can take active measures to ensure these pollutants, contaminants, and other particulates don't cause any trouble.
Here at B&B Cleaning, we take pride in the window cleaning services we offer DeBary-area homeowners and businesses. From high-rise window washing to pressure cleaning, we are passionate about helping you have the look you desire for the exterior of your building and the surrounding areas. We make sure your home or business is waterproof, protecting its structural integrity, as well as ensuring your solar panels and gutters are cleaned, so they can do their job more efficiently. We value our customers and their property as our own, taking the utmost care while we are on the premises to leave it better than when we arrived. By taking care of the exterior of your property, you'll be helping it to last years into the future and beyond.
The advantages of clean windows, gutters, and solar panels include:
Catch small repairs early on, so they don't become major headaches later

Ensures the highest energy-efficiency

Allows a clear view from both the inside and out. Let's face it, the sunrise and sunset are infinitely prettier without a dirty window to look through

Maximize the amount of natural light let in

Enhances security since you can see out better and would-be burglars know they could be seen easier

Makes it easier to remember to perform routine window maintenance, such as regular caulking, repairing any cracks, and the like

Helps keep optimal air quality by getting rid of sitting dust, dirt, grime, pollen, and more on window sills and on your windows.

Helps improve longevity of your windows

Helps with curb appeal if you are selling your home and is more attractive to customers if you're a business
Florida's Premier Window Cleaning Company
We've been offering professional window cleaning services to the residents of Florida for decades and, in that time, we've truly perfected our craft. We take our job seriously, understanding that the cleanliness of your home or business's windows is of the utmost importance. We're not your average window washers, and we know that cleaning is more than bleach in a bucket. Our team follows all safety protocols for commercial window cleaning, and we hold ourselves to the highest of standards for every property we clean. When we take on a residential or commercial window washing job, we guarantee that it will be done right the first time.
If you're looking for a professional and trustworthy window cleaning company in Florida, B&B Cleaning is here to serve you.
Replace this content with your own content. Content should be relevant & unique.
Replace this content with your own content. Content should be relevant & unique.
Replace this content with your own content. Content should be relevant & unique.
Make an Appointment Today
Contact us today to schedule a cleaning appointment.