Gutter Cleaning to Protect Your Home
For the past 30 years, B&B Cleaning has developed a reputation for being the team to turn to for a variety of cleaning services. That's why whether you're a homeowner or a business owner, we can handle all of your gutter cleaning needs, ensuring that your home is protected from potential water damage.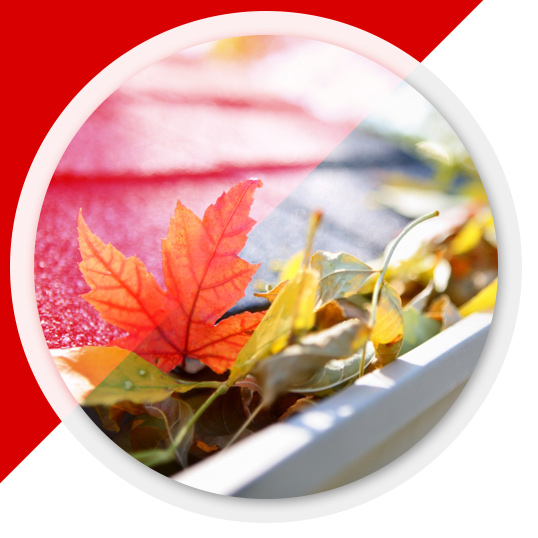 The Benefits of Gutter Cleaning With B&B:
Removing clogs, causing spillover and potentially water damage to your home
Preventing pests from nesting in your gutters
Saving yourself from busted gutters altogether, whether from a collapse or ice expanding when trapped in the gutter debris
Saving yourself the trouble and danger of cleaning them yourself
The Local Gutter Cleaning Experts You Can Trust
There's no doubt that dust, dirt, and debris can easily end up in gutters here in Florida. Unfortunately, that also means that your gutters don't always work as they should. The good news is that no matter what's going on with your gutters, the professionals at B&B Cleaning can help to clean your gutters and get them back in proper working order. At the end of the day, it pays to protect the investment you've made in your property, and we'd love to lend a helping hand.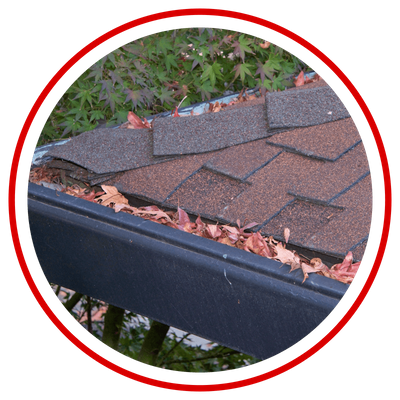 Why It Pays to Have Your Gutters Cleaned
Gutters might be one of the darndest features of your home, because they're a critical addition to the modern home and we make use of them all the time, but we hardly ever think about them unless there's a problem. If you're lucky, then the time you notice it just comes when they've built up some grime or where you can see something sticking out. If you're not lucky, then the problem could come crashing through your window or leaking through your ceiling.
Cleaning your gutters is one of the most necessary exterior cleaning jobs you can do, because the fallout from not cleaning them can spread around your entire house. A clogged gutter not only doesn't do its job in terms of carrying away rain water, but it also invites other problems into your home in the form of pests and structural damage.
Gutters are made to carry rain away from your home and to keep water from just pouring down the side of it. This serves the dual purpose of preventing leaks where your wall meets your roof and keeping water out of and off of siding. When you see a wave of algae going down the siding of someone's home, it's often because their gutters are clogged. Protecting your home's wood, insulation, and exterior siding, it's easy to see how gutter cleaning can help prevent a myriad of repairs you might otherwise have to make.
Beyond water pouring into and down the side of your home, clogged gutters can also invite pests into your home, as they first make their home in the built-up gutter debris, and then find the conveniently located cracks at the side of your roof and just inches from where they're building their nest(s). If you get to this stage and still don't address it, then your time to clean the gutters will be when you're repairing them, because a clogged gutter will inevitably collapse, and when it does, more property damage might come with it.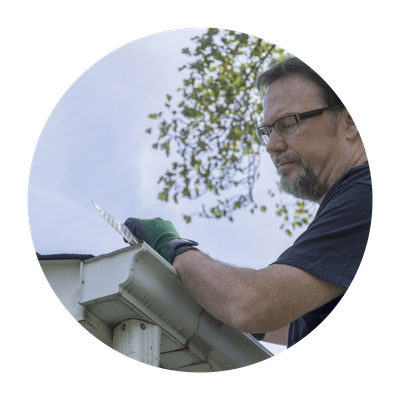 Why You Should Work With B&B Cleaning
When you work with a professional company like B&B Cleaning, you're not just leaving a potentially dangerous process to experienced, dedicated professionals, you're also ensuring that the job is done right the first time!
Gutter cleaning is a process that every homeowner knows is essential to keeping their home's exterior functional, safe, and free from unwanted pests and unsightly damage. While it may be tempting to take care of this necessary work on your own, it's not always the best idea, especially if you don't have the right equipment to keep yourself safe while up on a ladder or even your roof!
At B&B Cleaning, our team is expertly trained in gutter cleaning services so we can make sure your home's gutters are clear and functional, and our training focus is also on safety, so you never have to worry about ladders or home safety. Our team has extensive knowledge on safety protocols, guidelines, and techniques, so we'll always get the job done safely.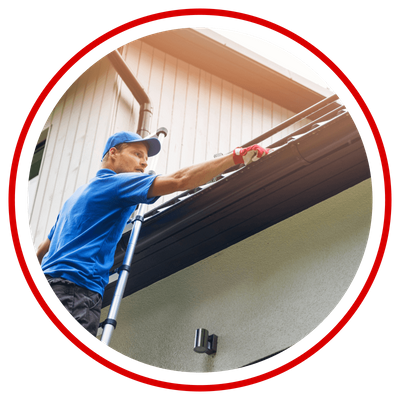 Our Gutter Cleaning Process
Unsure how to get started with the B&B Cleaning team? First and foremost, you'll want to reach out to our residential gutter cleaning professionals by either calling us directly or filling out the form on our Contact Us page to set up an appointment.
During your appointment, our technicians will learn more about you, your needs and expectations for your home gutter cleaning service, your budget, and your scheduling requirements. From there, we'll work with you to set up your service appointment.
Once you've set your appointment for a gutter cleaning service, you can sit back and relax! Our technicians will take care of everything else involving your gutter cleaning, from setting up our safety equipment, to cleaning away any mess we've made while clearing debris from your home's gutters.
We'll also be sure to communicate with you throughout every step of the process, so you're in the loop about anything and everything that concerns your gutter cleaning needs. If you have any questions, we're also happy to help so that you are confident in our team's abilities and completely satisfied with your service!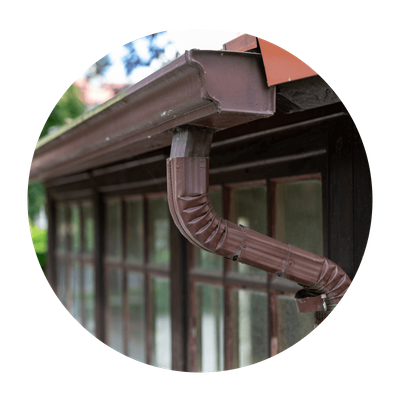 Residential or Commercial Services
Our team specializes in creating great experiences for all kinds of customers in the Central Florida area! We've worked in the exterior cleaning industry for over 30 years and our company has been creating great customer experiences for the people we work with since we were founded in 2000. We understand the ins and outs of residential gutter cleaning and are able to ensure that your home receives the best and most thorough cleaning service.
Are you also a business owner? Our team also provides commercial, high-rise gutter cleaning services! With our focus on safety and high-quality gutter cleaning services for both residential and commercial customers, you can work with one team to get both your home and your business back to looking their best!
Get started with our team today by reaching out via our Contact Us page, or read about home maintenance and cleaning tips and tricks on our blog! Unsure about our past work or our team? Visit our Gallery page to view before and after photos, see our team working, and more. You can also learn more about our team, our mission, and our company experience on the About Us page. Still have questions about gutter cleaning? Call us today!
Make an Appointment Today
Contact us today to schedule a cleaning appointment.