Pressure Cleaning For Your Home or Business
Take Care Of Your Cement and Hardscapes With B&B
Pressure Cleaning From The Best in Florida
B&B Cleaning is pleased to offer professional pressure washing services to both commercial and residential clients in Florida. Established in 2000, we're proud to say we've been in business for more than 20 years, and our team brings more than 30 years of experience to the job. When you're in need of pressure washing services for your home or business, you can count on us for a job well done.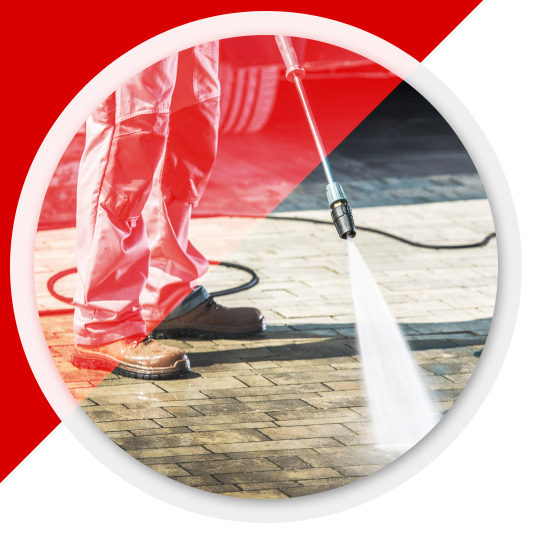 Just a Few of the Benefits of Pressure Washing
Clean oil, coffee spills, and anything else on your driveway or parking lot
Clean wooden decks, fences, and more, to wash away dirt, fungi, and more
Sprucing up home and restaurant patios
Washing fountains, stone walkways, and other hard landscape features of algae, dirt, and any other build up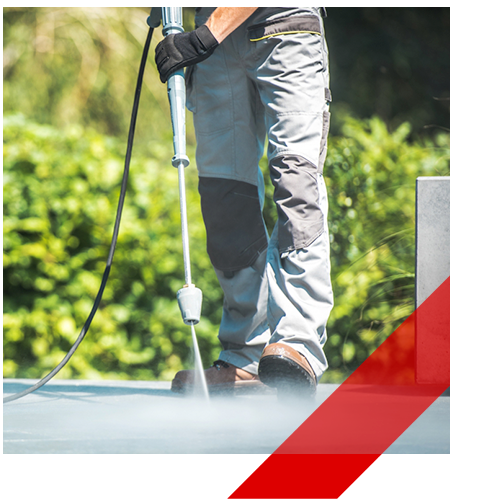 Expert Pressure Washing For Your Home or Business
Pressure washing offers a quick and effective way to clean large hard-surface areas. Whether it's a wooden deck, the siding of a home or office, a concrete patio, driveway, or sidewalk, pressure washing takes the built-up dirt, grease, and grime and makes it a thing of the past. Because pressure washing requires the use of a high-pressure sprayer, it's best left to the expert care of a trained professional. Our skill and technique will ensure that any surface we're working on will be handled properly and with care.
The Benefits of Pressure Washing Your Exterior and Hardscapes
When it comes to your home's exterior features, pressure washing is one of the most efficient ways to clean and protect them. Far from just removing the dirt off of your features, pressure washing could provide the cleaning necessary to make sure that your deck, patio, siding, walkways, and fountains don't fall into disrepair.
If left unattended, nature has the ability to quickly take over a space and the features that we often add to make a house into a home — just visit any home that's been unoccupied for a year or two. You're likely to see plants growing through a deck, walkways that have become cracked with root systems, and water features that have begun to support life. While it's beautiful in some ways, it's not something you want while you're still living in your home or before you can resell it. Pressure washing is one of the many activities that helps to keep this from happening while you're still living in your home.
When B&B Cleaning comes to your home, we can give patios, decks, fences, and hardscapes a renewal as we sweep away the dirt, dust, algae, and grime that has more serious consequences, such as cracked, faded, or altogether overrun features. Our pressure washing can make your features shine and help protect it from pests — both insect and plant — and the elements.
Here's a little more on how we protect individual features:
Sidewalks and Walkways — We can eliminate algae, weeds taking root, pollen, and remove stains, protecting their look and structural integrity.

Fences and Siding — Cleaning off any dirt or algae, renewing your home's shine, and removing growths that could lift siding and invite pests

Driveways — Cleaning off stains without damaging the color of your driveway and removing things that could erode the driveway or cause it to crack

Hardscapes — From fountains to gazebos, hardscaping is an expensive and typically beautiful feature. We'll keep it that way and protect them from pests, deterioration, and discoloration.
Get Your Pressure Cleaning Services in the Debary and Orlando Area
Let us put our years of experience and skill to work for you. Contact us today to learn more about our pressure washing services for your home or business. A friendly member of our team would be happy to answer any questions you may have and schedule your first appointment.
Make an Appointment Today
Contact us today to schedule a cleaning appointment.