Solar Panel Cleaning to Protect Your Investment
If you've installed solar panels on your home or business, you've made a large investment that we're sure you want to preserve. Let us help you protect your investment with skilled cleaning services from B&B Cleaning. Our team is pleased to offer expert solar panel cleaning to commercial and residential clients in Florida.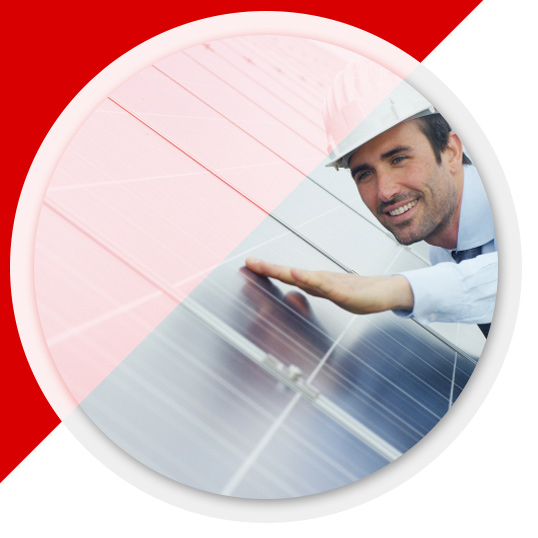 The Benefits Of Solar Panel Cleaning With B&B
A more efficient solar panel after cleaning
No worries about cleaning it yourself
Peace of mind that a professional will do it right
Saving yourself the trouble and danger in cleaning solar panels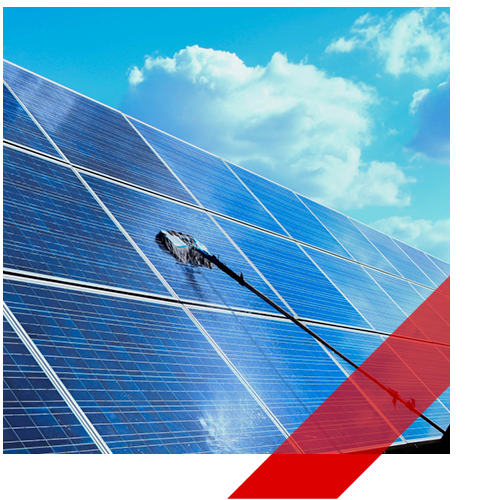 Skilled Commercial and Residential Solar Panel Cleaning
Solar panels are subject to a wide range of wear and tear due to their exposure to the elements and the environment. From weather to animals, there are numerous ways in which solar panels build up dirt and grime that require removal in order for them to work properly. Anything that has the potential to block light and interfere with your solar panels is a problem that we're well equipped to fix. Whether it's bird droppings, leaves, sap from trees, or more, we have the required tools and skills to ensure your solar panels are cleaned safely and correctly.
Why It's Important to Have Professional Solar Panel Cleaning
When it comes to cleaning, it's reasonable that your methods for most things are pretty intuitive. However, if you go with your gut and clean your solar panels on a whim, then you might be doing more harm than good. A regular cleaning is important to keep your solar panels running efficiently, but cleaning them in the right way is critical for it to be effective.
Using the wrong soaps or cleaning agents can cause more trouble for your solar panels than the dirt would. This is because they can end up leaving a film over your panels that is roughly as significant as the dust and dirt that's built up. Not only that, but certain kinds of soap can attract more dust, and make it stick, long after the cleaning has been done. This dirt helps to reflect light away from the surface of your solar panels, defeating the point of having them.
With B&B Cleaning, you'll get experts who know how to clean your solar panels. Depending on the level of dirt and grime, we may use a solution of water and other natural cleaning solutions — like vinegar — that help dirt and oil-based films caused by pollution to roll right off. Protecting your investment in solar panels is easy with the right cleaners using the right cleaning solution.
If your solar panels are dirty, and you're not sure which equipment to use, please let us help so that you can protect your investment. Using the right cleaning solution is just one aspect of cleaning solar panels safely — there's also how and where to stand, what brushes to use, and other aspects that could put your safety or the safety of your panels at risk.
Contact B&B Cleaning in Debary For Solar Panel Cleaning and More
Don't spend your time figuring out how you're going to clean your solar panels yourself. Instead, turn to our professional team for help. Contact us today to learn more about our solar panel cleaning services and rest assured that you're in good hands.
Make an Appointment Today
Contact us today to schedule a cleaning appointment.